Welcome to the
Dubach Tool Company Home Page
Dubach Tool Company is a small tool and die / machine shop specializing in short run stampings from 1 to 20,000 parts, tool making, prototype making, and general machining. The industries we serve include aerospace, electronic, energy, construction, transportation, textile, and biomedical.
Dubach is particularly well suited for design prototyping, and we're adept at partnering with designers and engineers to create the small parts required for inventions that are currently in development.
One of the inquiries that we receive on a regular basis is a question of what we need in order to produce your part or provide you with a quote. We can most accurately meet your requirements if we have the following.
A diagram describing the size and shape of the part, complete with dimensions
A prototype to give us an idea of what the finished product should look like
A list of the materials to be used in its creation
A description of how the finished part is to be used
A count of how many of the parts we would be producing is required for price quotes
Diagrams can be received in print, computer graphic or Autocad. Please don't submit hand drawings for any except the simplest parts.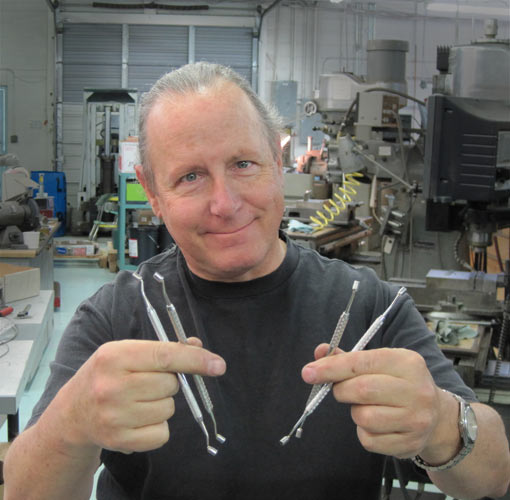 John Morse
Owner and operator
About Dubach Tool Company
Dubach Tool Company has been in operation for X years. In (x), Mr. Dubach sold the tool company to his more talented metal worker, John Morse. John's unending dedication to meeting his customers needs has maintained Dubach's position as the small metal shop of choice for many companies and organizations.

Among its other activites, Dubach sponsors MileHiCon's annual "Critter Crunch", which is a robotic warfare contest. The quest for Robotic Superiority has resulted in many kodak moments over the years. For information on the next upcomming critter crunch, please visit MileHiCon's web site.
Here are a few entertaining pictures from Critter Crunches past.

3910 S. Mariposa
Englewood, CO 80110
303-781-3228